Annual Spring Dust Off Mystery Run, Sunday May 4th, in the Smithfield, RI area
Be at the hotel by 9:30 am to receive instructions and get lined up for the 10:00 am start time


Bring socks to put on during Mystery Run Click here for more information
Optional meet for dinner Saturday night.
CAMO's 19th Annual Regional Meet - August 15th and 16th, 2014
at the Farmington-Hartford Marriott, Farmington, CT
We are inviting all owners, vendors, and enthusiasts of AMC, Rambler, Jeep, Hudson, and Nash Cars to attend our show
Come and spend the weekend with us and enjoy the Friday evening Cruise and the Saturday Car Show. After the show on Saturday evening is the Awards Banquet where everyone can relax after the show. Trophies will be awarded for Gold, Silver, and Bronze level points judging.
Show Flyer and Registration Form
The next CAMO meeting will be at 1:00pm on Sunday June 1st 2014 hosted by
Sandy and Brad Busque, 77 County Rd, Simsbury CT, 860-658-0027
For a list of 2014 AMC Shows and Events - click here
Group Photo at the Fall Car Cruise to Lake George, NY on Sep 21st & 22nd

CAMO's 18th Annual Regional Meet was on August 16th and 17th 2013
Perfect weather and a great show with over 65 cars participating
Click here for pictures and Award Winners - Click here for a picture slideshow on YouTube by Mike Feingold


The Annual Spring Dust Off Run was on April 21st 2013 in the Old Saybrook CT area
11 cars participated and a great time was had by all. Click here for story and pictures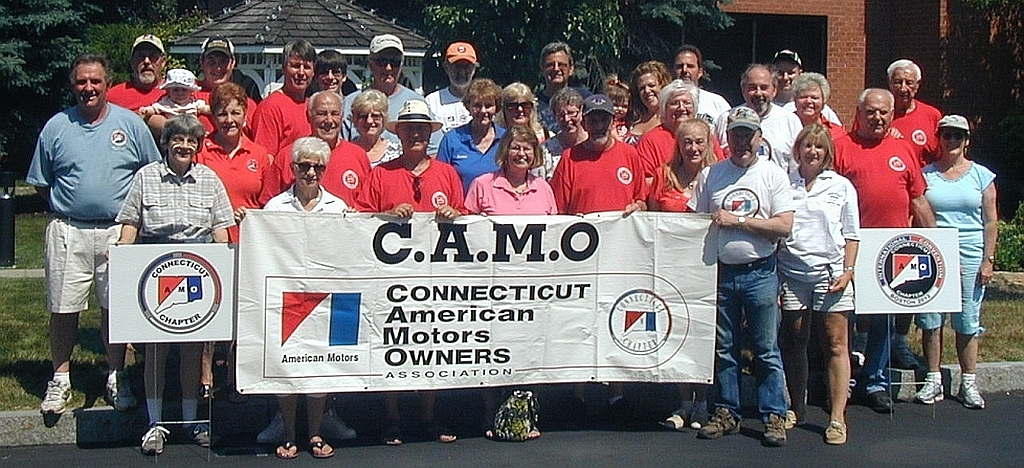 CAMO Officers
President: Scott Wilcox, 860-276-8594
Vice-President: Bill Thomas, Treasurer: Charlie Tollefson, Secretary: Janet Wilcox

---
Membership: Donna Berube, Newsletter Editor: Peggy Howard, Tech Expert: Joe Wilcox
CAMO meetings in 2014 will be on the following dates and locations:
May 4th, Spring Run
June 1st at 1:00pm, Sandy and Brad Busque - Simsbury, CT
July 20th, Windsor Locks, CT - 9:00am after AMCRC National Show
August 10th at 1:00pm, Scott and Rebecca Wilcox – Plantsville, CT
September 21st, Fall Run
October 19th at 1:00pm, Charlie Tollefson - Windsor Locks, CT
November 9th at 1:00pm, Gary Gittings - Seymour, CT
CAMO publishes a newsletter, American Spirit, and sponsors Club Events.
Membership is open to anyone interested.
Membership renewable by September 1st each year. See Membership Page for more information.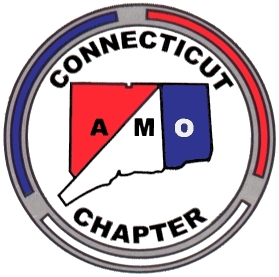 CAMO is a Chapter of the International American Motors Owners Association (AMO)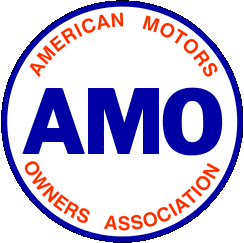 Send items for the web site to Joe Howard